cart period not set yet.wpsc_cart Object
(
    [delivery_country] => CN
    [selected_country] => 
    [delivery_region] => 
    [selected_region] => 
    [selected_shipping_method] => 
    [selected_shipping_option] => 
    [selected_shipping_amount] => 
    [coupon] => 
    [tax_percentage] => 
    [unique_id] => 57b268f8e5c0512ac0d73c54c87c97c98dd36a06
    [errors] => 
    [total_tax] => 
    [base_shipping] => 
    [total_item_shipping] => 
    [total_shipping] => 
    [subtotal] => 
    [total_price] => 
    [uses_shipping] => 0
    [is_incomplete] => 1
    [cart_items] => Array
        (
        )

    [cart_item] => 
    [cart_item_count] => 0
    [current_cart_item] => -1
    [in_the_loop] => 
    [shipping_methods] => Array
        (
        )

    [shipping_method] => 
    [shipping_method_count] => 0
    [current_shipping_method] => -1
    [in_the_method_loop] => 
    [shipping_quotes] => Array
        (
        )

    [shipping_quote] => 
    [shipping_quote_count] => 0
    [current_shipping_quote] => -1
    [in_the_quote_loop] => 
    [coupons_name] => 
    [coupons_amount] => 0
)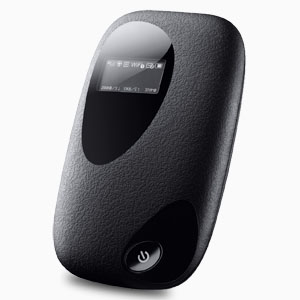 High Speed 1GB Data
Rate: $3.4 ~ $13.5 / day
Discount up to 74%. The Longer You Rent, The More You Save
1GB of data traffic included, Top-up if you need more
Connects with up to 10 devices simultaneously
Satisfaction 100% guaranteed on fast local 3G network






Size & Weight
Dimensions(W X H X D): 2.2 X 3.7 X 0.8in. (56.7 X 94 X 19.8mm)
Weight: 92.5g (battery included)
Battery Life
Internet use: At least 6 hours, up to 48 hours
Standby time: Up to 120 hours

* Chargeable via USB cable or AC charger we provide
* The battery life may vary due to signal status.
OLED Display
Singal strength, Network type, Wi-Fi status, Internet connection status, Battery meter, Connection mode and Traffic Statistics
Internet
1GB data
Compatible Devices
WiFi enabled devices
Smartphone (iPhone, Galaxy, Blackberry, etc.)
Tablet (iPad, Galaxy Tab, Surface, etc.)
Laptop
Playstation Vita, Nitendo DS, etc.
Data Transmission Speed
Downlink: 21.6 Mbps (best effort)
Uplink: 5.76 Mbps (best effort)
Wireless LAN version
IEEE802.11 b / g / n, ARIB STD - T66
Security
WPA2 - PSK (TKIP/AES), WPA - PSK (TKIP/AES), WEP 128 / 64 bit
Precaution Statement for MiFi Rental
The connection speeds shown above are provided on best effort basis.
Actual speeds vary depending on location and connection status.
Network provider reserves the right to restrict the connection speed for customers who have used more than 1GB within 48 hours.
Network is nationwide coverage in Mainland China (except for Hong Kong, Macau & Taiwan)
Your device must be WiFi enabled.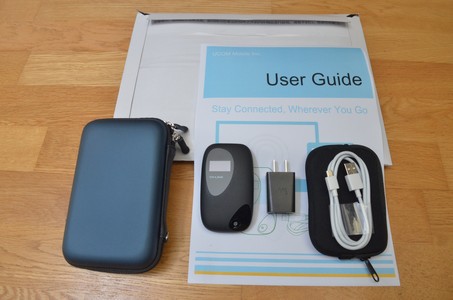 What's in a package
MiFi router
Battery (in device)
Set-up guide
USB cable
AC charger
Carrying pouch
Return envelope
Some services you might need according to the feedback:
- It's necessary in China if you use Google, Gmail, Facebook, Twitter... See why
- Top up before you run out of 1GB data.
Mobile Power Bank
(Out stock)
- A Portable Mobile Charger (5000 mAh) will quickly and effectively solves the low power problem for your devices while on-the-go (for iPhone, iPad, Smartphone..., and MiFi device.)

Updating...