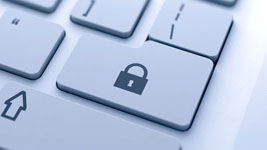 We understands that your privacy is important. We have set forth our Privacy Policy Statement so that you may better understand the scope of the information we gather.
What Personal Information is Collected and Why?
The personal information we collect is used primarily to provide our customers access to our products and services in a timely manner.
If you order online or through our website we will collect your name, your complete postal address (each for shipping and billing purposes), email address or addresses, phone number(s), as well as payment information. We may ask for your departure and return dates and hotels booked. This information is used to ensure you receive the appropriate products and services you require and in a timely manner. We may also ask for the name and date of birth of the person who will use our products and services. Your name, address, date of birth and departure information may be required and forwarded to our partners to ensure proper activation of our services.
If the products or services provided are to be used by or shipped to another individual than yourself, the above information relevant to that person may be gathered in order to ensure proper delivery and service.
How Do We Collect Personal Information?
UCOM ask for personal information during the placement of an order on our website for our products or services. UCOM may use Cookies to collect data about our users in order to track data and to identify our customers and past purchases. We do not use Cookies to gather personal information other that what our customers have provided us nor do we use personal data for outside marketing purposes. Users may remove Cookies or disable the Cookie feature by following the help file in your internet browser. If your Cookies are disabled, some of the features of the UCOM website may not function properly. Information collected online is collected through Secure Socket Layers (SSL), the industry standard for protecting private information sent over the internet. This information is encrypted in order to prevent it from being intercepted from unwanted third parties during transmission.
Information Use
Personally identifiable information is collected and used by UCOM for four general purposes:
a. Fulfillment of your order requests for products and services
b. Customization of the content you see
c. Billing and order status purposes
d. Fulfillment and maintenance of membership and service agreements
Information Sharing
UCOM does not trade, sell or rent your personally identifiable information other than as outlined in this privacy policy. UCOM will only share your personally identifiable information in the following situations:
a. UCOM has your consent to share the information
b. UCOM needs to provide the information to other companies to fulfill your request for a product or service. For example; a shipping company or service partner. (Without your consent, these companies do not have the right to use the personally identifiable information provided beyond what is necessary to assist UCOM.)
c. UCOM is legally required to provide information in response to court orders, subpoenas or legal process.
d. UCOM finds that your actions violate the usage guidelines outlined in the UCOM Terms and Conditions.
Feedback
UCOM is always striving to improve our products and services as well as our user experience. We welcome comments and suggestions or questions pertaining to issues or troubleshooting with the products or services inquired about or acquired through UCOM. We will treat any personal information communicated to us in accordance to our Privacy Policy. If you have questions regarding our Privacy Policy, please email us at info@ucomobile.com.
Safeguarding the Information You Share with Us
UCOM takes great care in protecting our customers' personal information. Personal information transmitted through our website is done so using Secure Socket Layers. Other precautions are taken to protect against theft, loss and unauthorized use. However, please note that this is not a guarantee that those information cannot be accessed by breach of our technical safeguard. This is the risk we all take when we use any websites available in this world.
Links to Other Sites
Links provided on our website to outside sources or websites are for your convenience only. We do not have any control over the accuracy of the contents nor can we be responsible for any of these websites policies, procedures, products, services, content or otherwise.
Change to Privacy Policy
We will review and possibly edit this privacy policy every now and then in accordance with the potential changes to our business and as required by law.
We reserve the right to do so at any time.